The "2022 Canadian Professional Career Forum and Virtual Job Fair" was successfully held from Feb. 22nd to 24th. It was hosted by the Confederation of Chinese Alumni Associations (CCAA) , Canada-China Economic Trade & Culture Exchange Promotion Alliance (CCEA), and Chinese Professionals Association of Canada (CPAC), and co-hosted by Canadian-Chinese Finance Association (CCFA), Association of Chinese Senior IT Professionals (ACSIP), Chinese Project Management Professional Association of Canada (CPMP), North America Chinese Society of Automotive Engineers (Canada), and the Ontario Chapter of Canadian-Chinese Professional Accountants Association.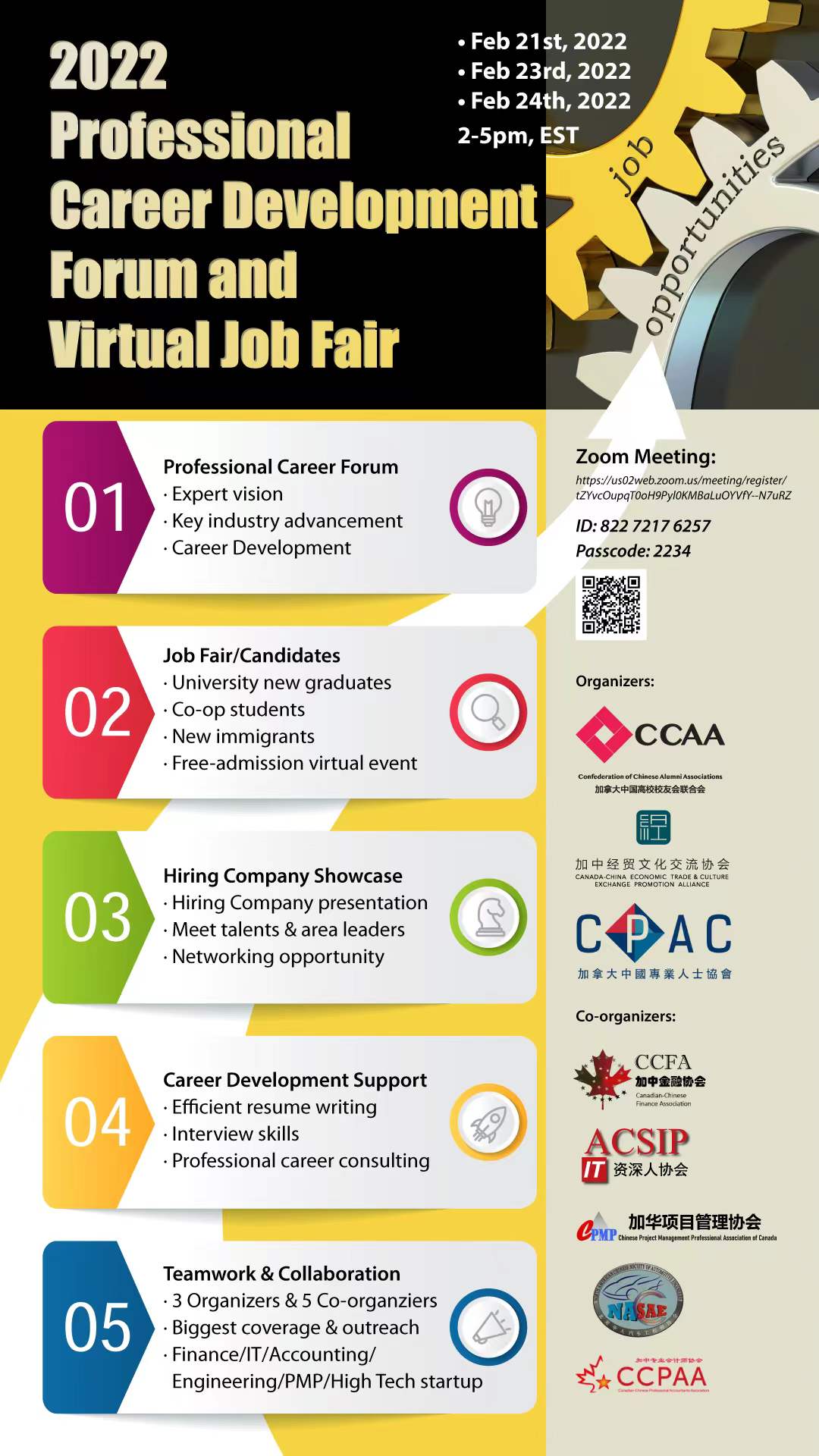 There were more than 20 hiring companies including Engineering, IT, Finance, Banks, Public Service, and Technical Startups, and several hundred participants joined the event. It not only provided information-filled hours of content and provoking viewpoints, professional experiences, advice, and opportunities for all the job-seekers in various fields, but also helped fulfill the gap of employment.
Thought leaders as panelists across the industry also attended the interactive and informative session to share their valuable knowledge and insights with the audience.
As one of the panelists, ACSIP managing director, Lian Guan, joined the Engineering/IT/ Finance Associations Panel Discussion. Being an experienced IT professional by himself, Lian shared his thoughts with the audience.
Engage lifetime learnings, learning from everything as long as pay attention to let it be a book, a movie, etc. communication is a learning of lifetime
COVID has advanced digitalization, physical proximity is no longer a requirement, and has broadened employment opportunities and work models.
IT industry is pervasive and is advancing quickly
Canada has a strong education system and has a creative student body
Management positions can be overvalued
From the talent perspective, Canada has produced a lot of smart, skilled professionals. We are not much behind the US.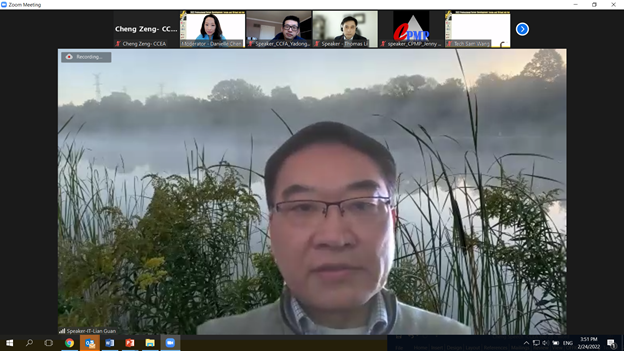 ACSIP managing director, Wei Liu also supported the event as one of Organizing Committee Volunteers.